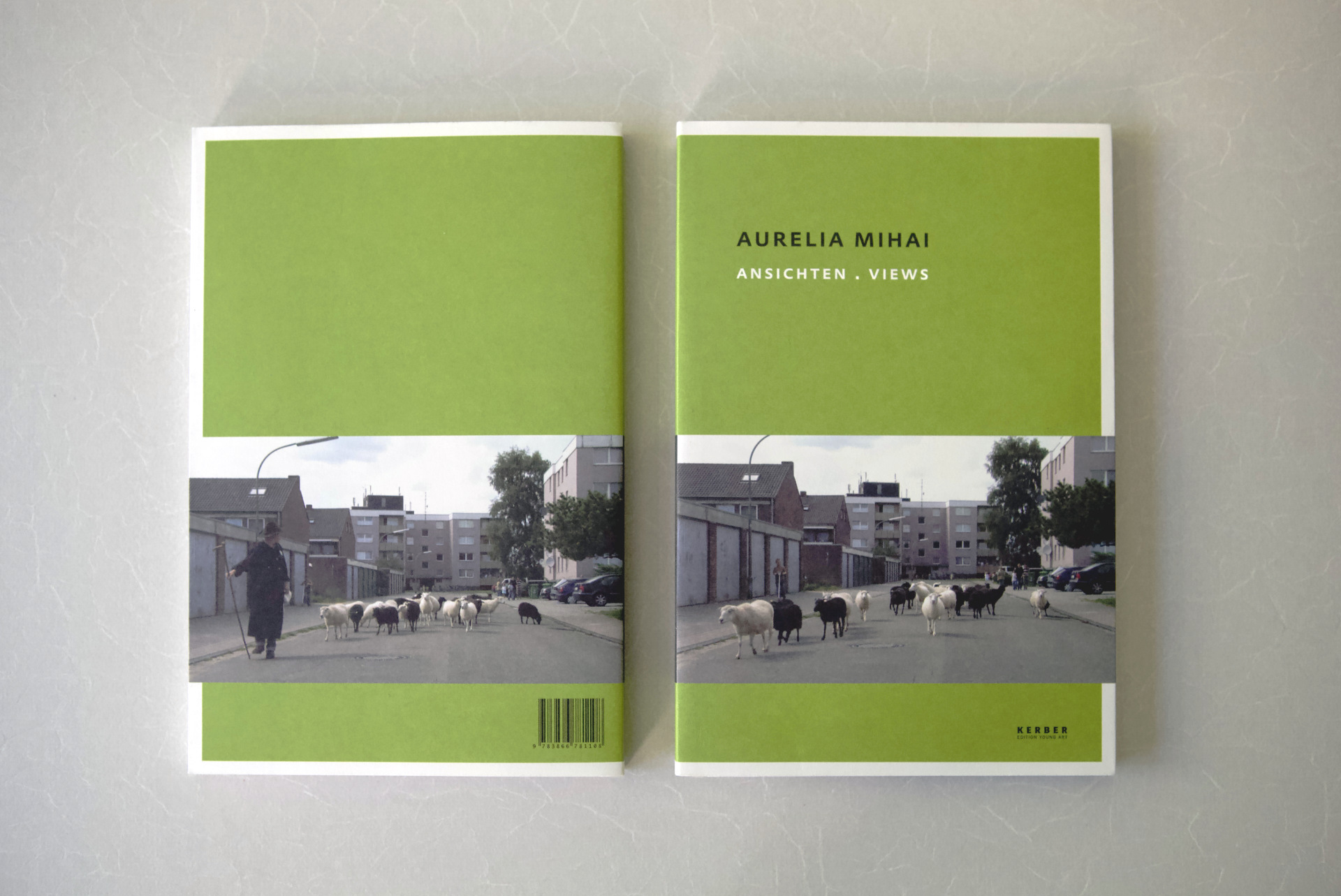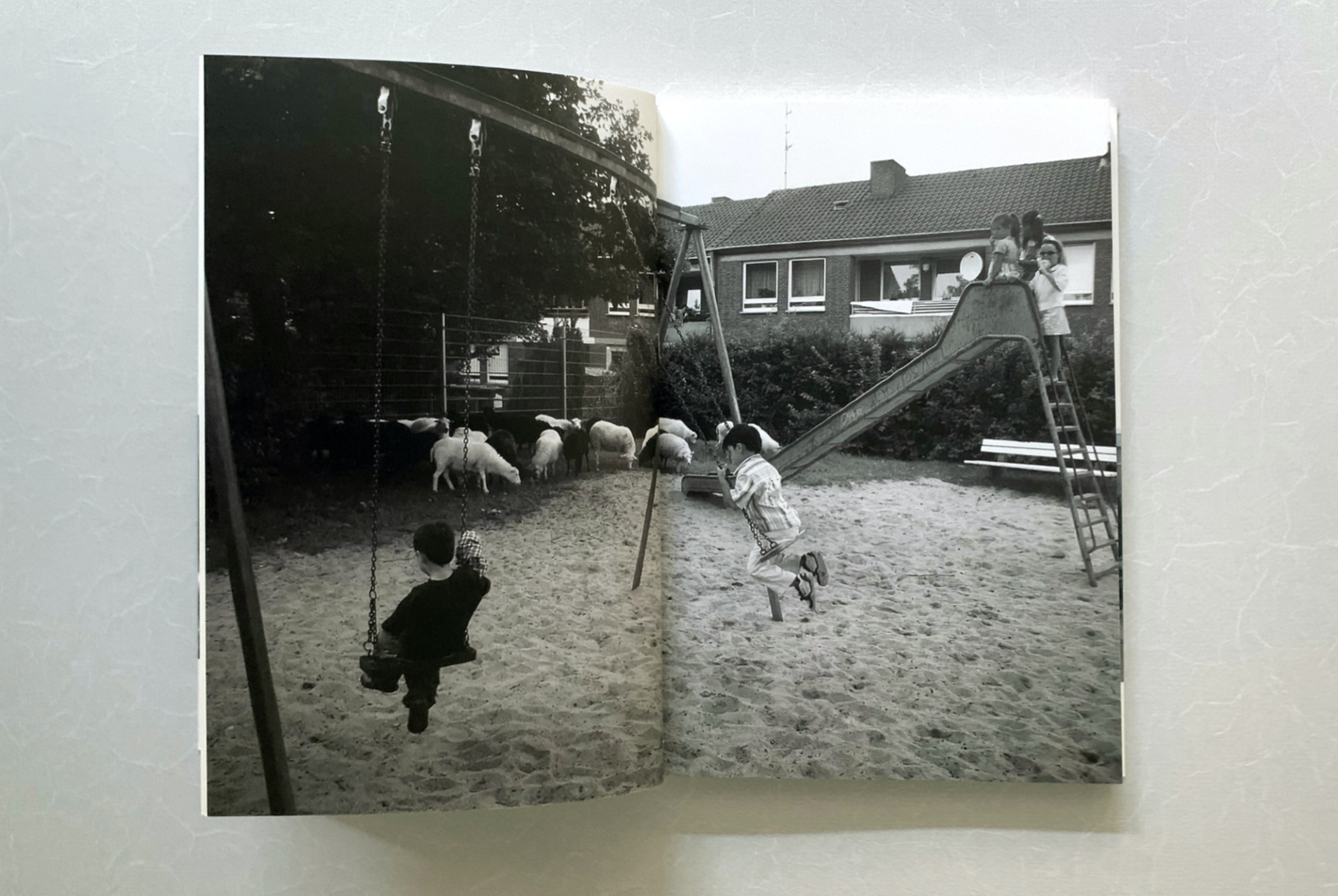 AURELIA MIHAI
Ansichten / Views
Kerber Verlag, Bielefeld, 2008
ISBN 978-3-86678-110-8
Editor: Museum Goch

Texts by Julia Draganovic, Doris Krystof, Stephan Mann and Gudrun Bott.
Translations: Gloria & Isaac Custance
Proof-reader Gloria Custance
Design: Meike Winters
This book documents, among other things, the most recent video work of the Romanian artist Aurelia Mihai, in which she reflects on the periodic migration of herds of sheep (transumanza), a practice now banned by new EU laws on animal transport. However this is a traditional method of sheep rearing that is a normal ethnic act and part of the cultural identity of many European peoples. Aurelia Mihai portrays and transfers these old traditions to the modern era. Equally, she examines the medium of film and the production process itself. Caught between fiction, daydream and (pseudo-)documentary, the viewer is entranced by the ostensible, almost scientific plausibility and the authentic fascination of the camera view as well as by the imagination of this suggestive portrayal.
Published and distributed by
Kerber Verlag
Windelsbleicher Str. 166-170
33659 Bielefeld
www.kerberverlag.com
© 2008 Aurelia Mihai, Autoren, Kerber Verlag